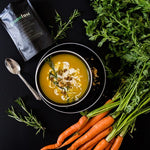 NEW YEAR. NEW YOU. Some of our favourite receipes by the LUST team.
---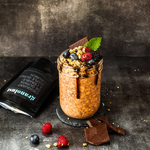 Ingredients 1 cup almond milk 1 cup granolust Triple Nut or Mocha Chocolate Crunch granola ¾ cup old-fashioned rolled oats 1 tablespoon chia seeds 1 tablespoon packed shredded sweetened coconut 1 tablespoon maple syrup 1 splash vanilla extract Instructions Mix almond milk, oats, chia seeds, coconut, maple syrup, granola and vanilla extract in a 12-ounce mason jar. Cover and refrigerate, 8 hours to overnight. Stir and serve cold. Cashew milk can be used in place of the almond milk, if desired. Prep: 5 minsAdditional: 8 hrsTotal: 8 hrs 5 minsServings: 1Yield: 1 serving
---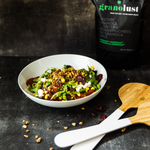 A beet salad with granola on top? Are we crazy? Maybe crazy good. Enjoy a fresh summer salad with a savoury twist, that'll mix things up at the dinner table or holiday potluck.